First Responders Resiliency, Inc.
First Responders Resiliency, Inc. is a program developed to decrease stress and enhance resiliency in first responders. We are a non-profit 501 (c)(3) organization created For First Responders, by First Responders, and we are dedicated to the psychological and physical well being of those who are serving, or have served, in the industry.
First Responders Resiliency, Inc. has provided training to personnel from the following departments:
CAL FIRE
Dublin, Ireland Fire Department
Manitoba, Canada Fire Department
Sacramento Fire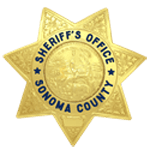 Sonoma County Sheriff's Office
United States Navy
National Park Service
Berkeley CA Fire
Oakland Police
Sonoma CA Fire
Petaluma CA Fire
California Emergency Medical Services
MIll Valley Fire
Novato CA Fire
AMR
San Rafael CA Fire
Healdsburg CA Fire
Corte Madera CA Fire
San Ramon CA Fire
For their commitment to this organization, contracting with us, and working tirelessly to help first responders' psychological and physical well-being!
RESPONDER RESILIENCY
AN OWNER'S MANUAL
10% of all proceeds go to First Responders Resiliency, Inc.
to assist first responders.

INFORMATION REGARDING COVID-19:
FRRI IS NOW OFFERING ONLINE PROGRAMS DURING THE STAY-AT-HOME ORDER.
REGISTER NOW FOR A VIRTUAL CONFERENCE!
First Responders Resiliency, Inc. – Online Solutions & Ideas
We're working hard to build the first of its kind:
'First Responder Resiliency Center'
right here in Sonoma County, CA.
Email us for more information regarding this project, thank you.
Listening to the instructors share personal stories made it easy to relate to. I feel connected. It's a comforting feeling knowing I'm not alone.
Battalion Chief, CAL FIRE
Your entire class was outstanding. You are shedding light on such important topics First Responders deal with. I especially liked the holistic ways to deal with stress.
Thank you, thank you!!
First Responder, Sacramento
From start to finish this conference was well thought out, vital and effective!
It left me with hope and inspiration.
Paramedic/Captain, Alameda County
I just wanted to tell you how impactful your Family Services session was. I am so grateful to you for starting such a phenomenal program. Thank you so much for recognizing the need to help your tribe.
I was able to relate to every aspect of this training… keeping my nervous system in check, brain function, sleep deprivation, but what was most valuable was the sincerity and passion of your message and your team's honesty and background.
-Paramedic/Firefighter, Sonoma County
This conference helped me wake-up and gave me hope about dealing with PTSD
Sonoma County Firefighter