First Responders Resiliency, Inc. has provided training to personnel from the following departments: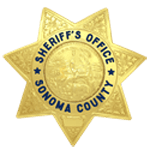 Sonoma County Sheriff's Office
US Navy
National Park Service
Berkeley CA Fire
Oakland Police
Sonoma CA Fire
Petaluma CA Fire
California Emergency Medical Services
MIll Valley Fire
Novato CA Fire
AMR
San Rafael CA Fire
Healdsburg CA Fire
Corte Madera CA Fire
San Ramon CA Fire
Testimonials
"Sue and Ron, I just wanted to briefly express
my gratitude to you both for a life changing weekend."
– Division Chief, CAL FIRE
"I have been a lot better after the seminar than I have been in a long time.  I have actually started to sleep pretty regular, in fact, I slept til 8am the other day and I was so happy, like a kid at Christmas!"
-Battalion Chief, CAL  FIRE 
Next Training
First Responders Resiliency Training
+ Family Session
Nov 18 – 20
Westerbeke Ranch, Sonoma CA
Latest News
"I would recommend this conference 100 times over.  Everything I learned and experienced, including the people I met saved my life!"
– RN, Bay Area
Press Releases
FRRI Wraps Up Their Second Training Conference
https://resiliency1st.org/wp-content/themes/movedo/images/empty/thumbnail.jpg
150
150
First Responders Resiliency, Inc.
https://resiliency1st.org/wp-content/themes/movedo/images/empty/thumbnail.jpg
FRRI Wraps Up Their Second Training Conference
Resiliency Training
A Comprehensive Approach
For First Responders, by First Responders
Research shows that without intervention first responders have life expectancies of 15 years less than civilians.  They have higher probabilities of divorce, addiction, suicide, stroke, and cancer than the very people they serve.
It's time to turn these statistics around.
The impacts of being exposed to a career of stress and trauma effect every system of the body; physical, psychological, neurological, emotional and relational. Until now, traditional care for first responders has focused on forms of talk therapy, peer counseling, and debriefings. Although these things are great, they are simply not enough.
First Responders Resiliency, Inc. addresses every component of the issues effecting first responders with our unique, multi-faceted approach of implementing education, skills, techniques and tools that have profound impacts on stress reduction and management, thus improving the professional and personal lives of those that serve.
RESILIENCE:
1.  the capacity to recover quickly from difficulties; toughness.
2. The ability of a substance or object to spring back into shape; elasticity.
FIRST RESPONDER:
Someone designated or trained to respond to an emergency, i.e., police, fire, EMS, dispatchers, ER nurses and doctors.